Welcome to Year 1's Home Learning Challenges!

Hello everyone! This half term we would have been looking at plants in school so we are going to do so with the help of some stories. Don't forget to email me all the amazing things that you have tried – I'd love to hear about how you are getting on! Also, I'd love to award LOTS of dojos for all your hard work!
Send your photos, emails and messages to: home.learning@fairway.stockport.sch.uk 
Looking forward to your messages! Love Mrs Woffenden x
Wednesday 15th July
This week we are going to look at vegetables with the help of this story – Oliver's Vegetables by Vivian French. Can you guess what will happen in the story? Tell a grown-up and then watch the story together – were you right?
Challenge 1: We're going on a vegetable hunt!
I wonder how many different kinds of vegetables you can find in your house? They might be in different places. Some are kept in cupboards, some are kept in the fridge, some might be inside a tin. Have a good hunt around and see what you can find! Once you have found them, can you put them in alphabetical order? You could write them down or just put them in a line!
Challenge 2: Veg Art!
You can use vegetables to be very artistic! You could use them with paint to print shapes onto paper, or you could arrange the vegetables to make a picture.
There was a very famous Italian artist called Giuseppe Arcimboldo who lived nearly 500 years ago! He was very famous for making art out of vegetables, take a look at some of his pictures below and have a go for yourself:
Challenge 3:Vegetable patch
When vegetables are grown they are planted in rows in a vegetable patch. The rows help the gardener to keep vegetables of the same type together. In my garden we have a small amount of vegetables – we are growing potatoes, peas, lettuce and strawberries. I know from your pictures that lots of you are growing things too! For this challenge I want you to design a vegetable patch for school. What could we put in the planters at the front of school? If you were the school gardener what vegetables would you plant so that we could eat them as part of our school dinners? Send me your pictures so I can put them in our potting shed!
Challenge 4: Vegetable rolling!
Yes, you read that right! In Gloucestershire, cheese rolling is a tradition and competitions are held every year! It looks completely crazy and silly but it got me wondering if we could roll vegetables? I challenge you to find a vegetable that you can roll – maybe a potato or a turnip? Then, after checking that it's ok to play with it for a while, see how far you can roll it. Keep it on a soft surface so that we don't damage it and you can still eat it later! Make sure you are rolling it and not throwing it!!
Wednesday 8th July
Welcome to another week of exciting home learning challenges Year One!
This week I would love to look at the book 'The Smartest Giant in Town' by Julia Donaldson. I know that lots of you have this story at home, but if you haven't click on the image below and read along!
Challenge 1: Big Man Clothes Shop
Well the Giant didn't have many shops to choose from did he? Poor thing. I think we need to help him with some new clothes in a brand new shop. Can you draw some cool clothes for the Giant to wear in a number of different places? What would he wear to the beach? What would he wear to go to work? What would he wear to play sport? What would he wear to go for a walk? Draw some ideas and send them to me so that we can make a nice shop for the Giant to go shopping in!
Challenge 2: How much?
Can you decide how much each of the Giant's new clothes might cost? You could write out a price list for him so that he knows how much each thing costs and you could then decide how much he has to spend. I've added a document below which shows all the things that the smartest giant bought, if you want a little help, but you could draw any clothes you think your Giant would buy.
Big Man Clothes Shop Prices list
Challenge 3: Giant Footsteps!
The Giant has very long legs and very big feet so he must have VERY big footsteps! Here's a sporty challenge for you to see if you can jump some giant steps!
First lie down and put a marker at your head and another at your toes (this could be some rolled-up socks, a beanbag, a rope or some lego. Next stand up and put your feet next to the marker that was at you head. Can you jump to the other marker? If you can – great job! If you can jump further, move the second marker to where you landed. Then try again – how far can you jump? How big are your giant's footsteps?
Challenge 4: Thank you!
The Giant helped so many people in the story didn't he? It was so nice of them to write him a thank you letter at the end – especially as he was starting to get sad again. For your final challenge I want you to think about someone that you could say thank you to this week. You could make them a card, draw them a picture, write them a note or even send them a video. Who will you choose? Why are you saying thank you? Let me know what you did and what the person you thanked said to you!
Wednesday 1st July
Hi again Year 1! I hope you have been enjoying the changing weather and watching how plants are changing too – fruits are staring to ripen and more and more flowers are beginning to bloom! How are you tomatoes (or other things you've planted) growing? With all the rain that we had, lots of flowers are starting to open and make the gardens and fields look even more bright and colourful!
This week, we are going to look at a new story that looks at Jack and the Beanstalk in a slightly different way. The story is called: Jim and the beanstalk by Raymond Briggs. Click here to listen to it:
Challenge 1: Jim helped the giant in lots of different ways didn't he? He got him new glasses, new false teeth and even a wig! What else do you think that Jim could have bought for the Giant? If you were the giant and you were stuck at the top of the beanstalk, what do you think that you would ask Jim to get for you? Draw me a picture or write me a little description letting me know your ideas.
Challenge 2: Fee Fi Fo Fum! Watch out Year 1 there's measuring to be done! Before Jim could get the things for the giant, he needed to measure him to make sure everything would fit. I'd like you to make yourself a beanstalk measuring stick (you could use building blocks or a cardboard tube or even some paper rolled up). How any things can you find that are longer than your beanstalk, shorter than your beanstalk or the same length as your beanstalk. If you measure the length of your beanstalk, you can then estimate the length of all the other things that you find!
Challenge 3: I wonder what the Giant would like to eat – apart from roasted boy!
If you were Jim, what would you make for the Giant so that he has a new favourite dish? Would it be a tasty pie? Or a delicious cake? This week, think about designing a tasty treat for the Giant – you could either draw a picture of it or take a picture of what you make – just because it's for the Giant doesn't mean that we can't enjoy it as well!
Challenge 4: When you are on your daily walks this week – see how many tall trees you can count – especially if they look like they could take you up to the Giant's Castle! If you spot 10 – that's worth 2 dojos, if you spot 20 –I'll give you 5 dojos and if you can spot 30 AND can tell me the names of at least 5 different kinds of trees – I'll give you 10 dojos!
Here's a leaf spotters guide to help you! leaf-id-sheet
Good Luck!
I know children in Year 1  love to read. Nelson have a great selection of books to read. Use the link below to access a selection of reading books.
https://www.oxfordowl.co.uk/for-school/oxford-owl-ebook-collection
Reading Bingo
Please email me if you have shown superb ambition and read all of our class Reading Bingo books. The list is in the back of your reading record but is attached below in case you've not got it at home.
Log in below for daily Year 1 lessons and activities. Activities and lessons start each day at 9am each day.
Have fun with practical equipment – maybe in the garden!  count in two's, five's and tens.
Ask a grown up to bake with you – for example:  bake a cake or scones – measure out ingredients and draw a picture of the finished cake etc.
Year 1 now have a login for Times Table Rock Stars. Click on the link below for the website.
BBC Bitesize are starting daily lessons online this week (20th April). Have a look at the daily schedule and go online to get started.
Jo Wicks www.jo wicksyoutube
PhonicsPlay is free at the moment. Go to https://www.phonicsplay.co.uk/. Username: march20 and Password: home
Don't forget that you can access Phonics Screening Check past papers on the Gov website and practise at home.

White Rose have released clips linked to some topics in maths to support you in teaching your child.
We love to sing at Fairway and Sing up is now free to use during this period of time. Check out the song bank or click on the song of the week for a step by step video.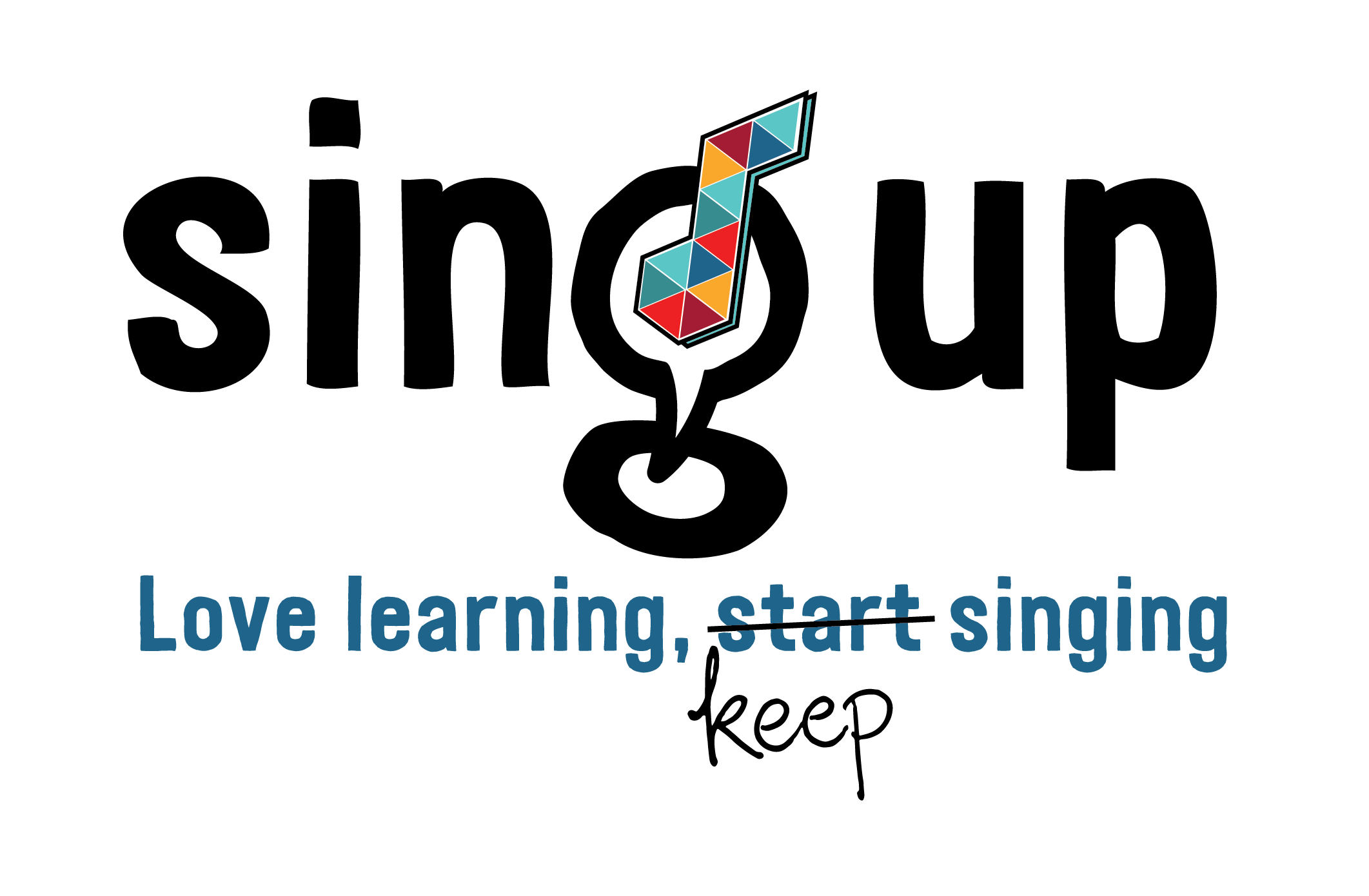 Primary Sports Coaching are sending us resources to help you to keep active! Keep an eye out here as we will keep updating the activities as we get sent new ones.