Welcome to all the lovely children in Year 2
Miss W and I hope to see you all soon.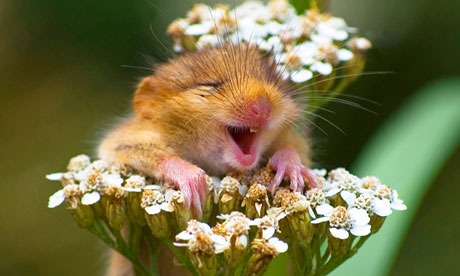 We miss you and wanted to share this to show you just how much! Click the link below
Hello there Year 2! I hope that you are all happy and well and have been trying some of Mrs B's amazing challenges!
I really want to hear about all the learning that you have been doing at home and we have a new email address for you to send everything to, so make sure that you keep me up to date with all of your learning – whatever it is – and then I can keep on giving out all of the dojo's that you deserve!
home.learning@fairway.stockport.sch.uk
Good Luck Year 2!
Mrs Woffenden x
Wednesday 22nd July
Sports Day!
Well this week would have been our Sports Day but just because we're not together doesn't mean that it can't happen!
Here are some events for you to try at home –  or in the local park.
Let me know how you get on!
Wednesday 15th July
Hello there Year Two! Welcome to our Wednesday Challenges! This week we will be looking at maps and mapping to hopefully give you some explorers skills ready for the summer holidays!
Challenge 1: Magical maps
This week we are going to look at making maps of where you live. You can start small and make a map of your house, the downstairs rooms and the garden and then think about where you live – is there somewhere else you could map? Take a look at Harry's map of the high street in Marple to give you some inspiration.
Challenge 2: Treasure Island
I want you to imagine your ideal island. What kinds of things would you find there? Draw it on a  piece of paper from above (pretend you are a bird flying over it – what will you see when you look down?) and show me all the things that I could find – including any buried treasure!
Challenge 3: Which way?
There are four main compass directions – North, South, East and West. This week I want you to try to find a way to use them. You could look at a map and find things that are in the North (top of the map), South (bottom of the map), West (to the left) and East (to the right). You could work with a grown-up to find things – first to find a church in the north? First to find a park in the west? Which sea is on the south of the map? Etc. Or you could go out for your daily walk and download a compass app – you could be the leader and tell everybody in which direction you want them to go! What will you choose to do?
Challenge 4: Geocaching!
If you haven't tried it, geocaching is like a treasure hunt! There are lots of little containers hidden around a place (all over the world in fact) and if you follow the directions you can find them and leave a message or swap a mini gift with something inside. If you fancy giving it a try you can register for free on the geocaching website (make sure you take gloves with you to protect yourself) or you could hide lots of things around your house and then draw a map of where you have hidden them for someone else to go and find! Good luck explorers!
Wednesday 8th July
Challenge 1: Crunch or munch?
It's time to get exploring Year 2! I want you to get out into the garden or on a walk and look for predators! Don't worry – you won't get eaten by a lion but there are lots of predators out there! Predators are those animals that eat other animals for food. Prey are those animals that get eaten!! We can also group what we find into consumers (they eat other plants or animals to get their food) and producers (as they make their own food).
When you go out see if you can take photos of examples of predators, prey, producers and consumers. If you can find a link between these things – then you might have a food chain!
Challenge 2: MasterChef!
You are going to be the next contestant on MasterChef but there are some new judges!
I would like you to pick one (or more) of the judges and design a tasty meal for them to eat! It might even involve eating one of the other judges! Can you tell which of the judges are predators and which are prey? Can you design a three course meal that show one of the judges as part of a food chain?
Challenge 3: Lockdown Locks!
I don't know about you but my hair definitely needs cutting! I would like you to design some new 'outdoor' hair for a character.
First you need to draw a big face (no hair but don't forget the ears!) on a piece of card – next, take it out and about with you and see if you can put some new hairstyles on it! Don't forget to send me your pictures! Check out our ideas below!
Challenge 4: Fabulous Foil!
This challenge needs you to get 2 pieces of tin foil (30cm x 20cm). First I would like you to use one piece of foil to make a bird, think about its main features (wings, feet, claws, head, beak etc). Next, use your second piece of foil to make a mammal – is it a carnivore? Omnivore? Herbivore? Where does it live? Can you take pictures of your two creatures in their habitats? I can't wait to see your creations, don't forget to send them in for me!
____________________________________________________________________________
Reading Bingo
Please email me if you have shown superb ambition and read all of our class Reading Bingo books. The list is in the back of your reading record but is attached below in case you've not got it at home.
Here are some recommended websites to support you during the school closure
Try out some of the ideas on Pobble 365. These writing prompts will help you to write imaginative stories, recounts, information, diary entries, poems or newspapers. You will see a different picture each day with a story starter, sentences to fix and writing suggestions for you to try.